BÅT
         
AZIMUT VERVE 42
 INFO
VERFT: Azimut Yachts
PRIS STARTER PÅ: RING
DIM: 12,9 x 3,94 m
SENGER: 2+2
NESTE LEDIG : 2024 VÅR
DATA REFERS TO UNI ISO 8666 CONDITIONS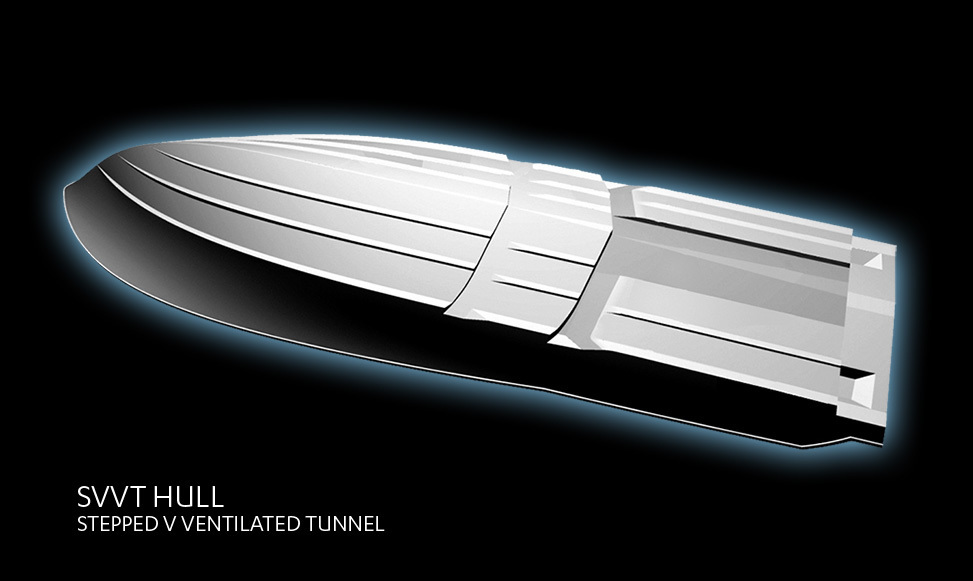 High performance double stepped hull by Michael Peters
The hull has a deep V and a central stern tunnel, based on the famous Stepped «V» Ventilated Tunnel (SVVT) developed and patented by Michael Peters.

The classic deep V with two steps and a central stern tunnel improves the boat's longitudinal stability when turning at high speed.

Designed to reduce water resistance significantly and deliver excellent performance without affecting the size and proportions of the hull, the SVVT hull guarantees extraordinary directional stability even when turning.
Fold out side beach platform
A side folding bulwark creates a comfortable swimming platform with retractable ladder for easy access to the sea.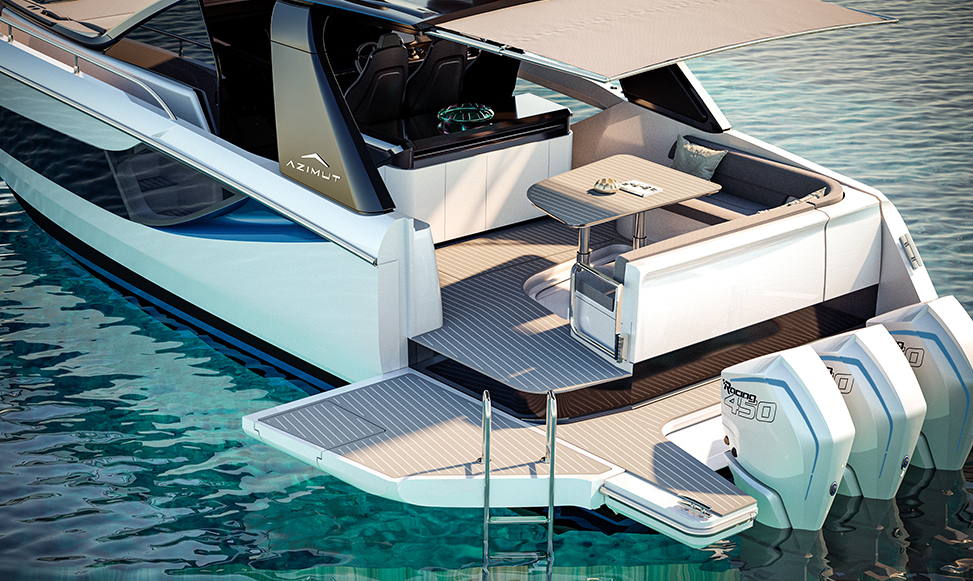 A window on your wake
The helm station has been enhanced with a hull side window reaching the bulwark that creates a remarkable sense of continuity with the outside world.

Indeed, the driver enjoys a special bond with the water, particularly at high speed, when the wake that is clearly visible on either side of the boat seems to become part of the yacht's structure.
Triple Mercury Propulsion
With three Mercury outboard engines rated 400 hp or 450 hp, Verve 42 has a top speed of 45 knots and a cruising speed of 33 knots.
The Mercury V8 450s are the ideal propulsion system to guarantee top performance for boats with a dynamic and sporty DNA like the Verve 42. Ideal for light, fast boats, they deliver a better weight/power ratio than more powerful options, quick and responsive handling, and an optimised cruising speed.
The choice of these outboards has made it possible to achieve important design goals, including the lowest displacement possible and better manoeuvrability, guaranteeing a pleasurable, safe and sporty driving experience.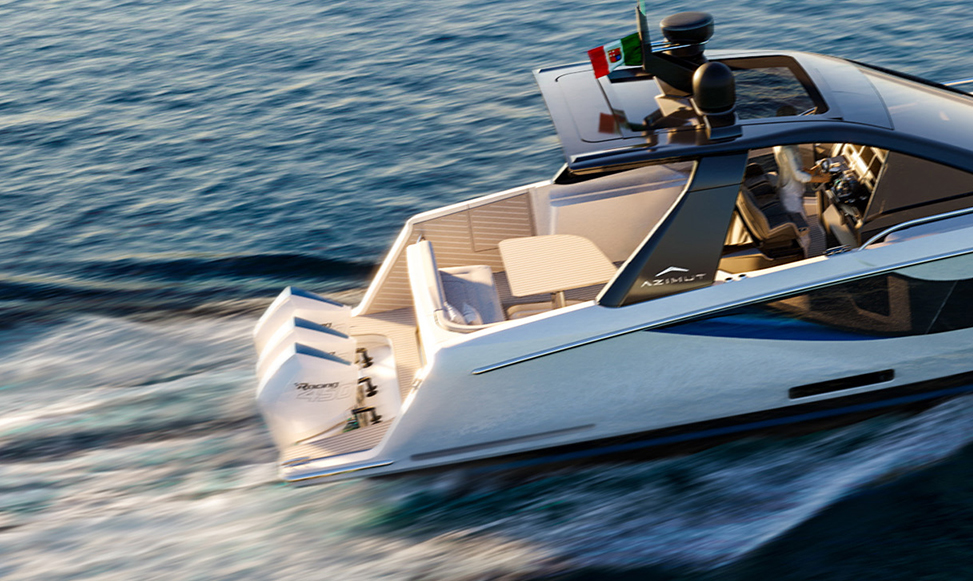 ØNSKER DU Å SE NÆREMERE PÅ AZIMUT VERVE 42?
Step 1  Klikk på bilder og ser båten «virtual»    Kommer!

ØNSKER DU Å SE NÆREMERE PÅ AZIMUT VERVE 42?
Step 2  Få tilsendt en brosjyre på epost av denne båten. Fyll inn i skjema og send.